ISETAN SHINJUKU
Discover Tokyo's latest trends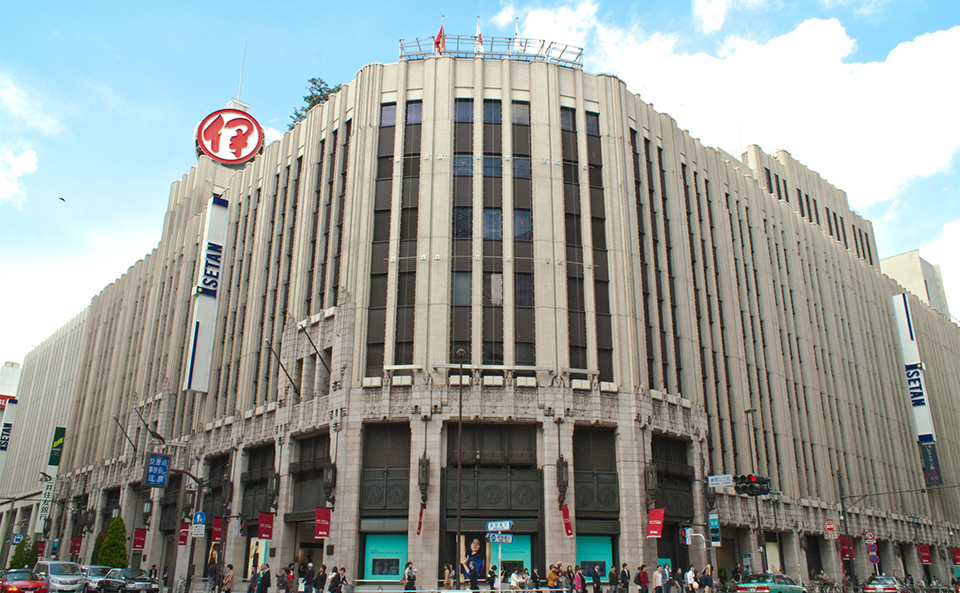 FIERCE FASHION TO LUXE LEISURE
Browse your way through floors upon floors of fashion, food and entertainment at one of Tokyo's most iconic department stores. Founded in 1886, Isetan Shinjuku has remained at the forefront of both fashion and innovation while continuing to grow a loyal group of young regulars on the lookout for the latest styles and trends. As the reigning winner of the Best Shop category of the Love Tokyo Awards, it always offers an exciting experience. You can't make a visit without stopping by Isetan Men's, a separate building next to the main shop. Offering a thorough shopping session for the guys, it houses the second-floor International Creator's area, which offers an inspiring selection of boutiques and fashion from well-known designers around the globe. Isetan's Men's Residence on the eighth floor, meanwhile, is the perfect spot for luxe gear including watches, cameras and audio equipment. You'll also want to head up to the rooftop golf school to perfect that swing while you're at it.
WHAT'S HOT RIGHT NOW
Shop to your heart's content at the main Isetan building, which showcases a vibrant array of merchandise for enthusiastic shoppers from far and wide. The Beauty Apothecary, situated on the second basement floor, goes beyond brand and category distinctions with a meticulous selection of cosmetics and food for the body and soul. Shining the spotlight on the latest brands and up-and-coming creatives,Tokyo Kaihoku on the second floor is a conceptual space that features a rotating selection of fashion and art. The department store is also home to the boutiques of today's hottest fashion designers and limited-edition pop-up stores that will keep any fashionista satisfied. In 2017, Isetan has also seen the opening of a new bakery, Rituel le grain de blé – a response to the wave of enthusiasm brought about by the inaugural Isepan! bread festival. Held this spring, it saw leading bakeries from across Japan show off their pastry creations, attracting hordes of hungry shoppers looking for a sweet carb fix. Look out for the second edition of the festival in 2018.
Isetan Shinjuku. 3-14-1 Shinjuku, Shinjuku. 03 3352 1111. www.isetan.co.jp/int.
NIHOMBASHI MITSUKOSHI MAIN STORE
Watch tradition come to life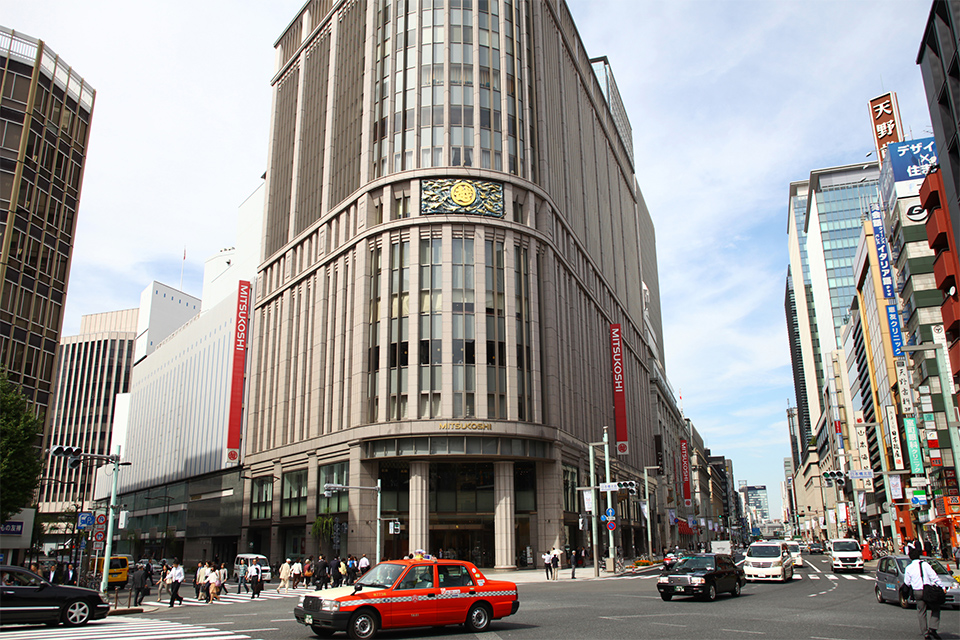 A GOLDEN OLDIE
Nihombashi Mitsukoshi is the flagship location of Japan's most historic department store and occupies a stunning building designated an Important Cultural Property of Japan. Take note of the store's outstanding details, including the lion statues sitting outside the entrance and the pipe organ situated on the second-floor balcony, but you'll also find many other architectural highlights while exploring the luxurious space. Head on up to the sixth floor to find the Mitsukoshi Theatre, which retains its gorgeous style of entertainment furnishings from the early Showa period (mid-1920s), or head to the expansive rooftop where age-old bonsai trees and other greenery colour the refreshing space. Known as the store that fuses the traditional and present of Japanese culture, Mitsukoshi continues to please its loyal crowd of regulars, many of whom have patronised the store for decades, but it is also becoming a popular place for younger locals and visitors alike, especially international travellers with a passionate interest in Japanese culture.
GET CRAFTY
The fifth floor of this flagship shop features a unique range of handicrafts from all over Tokyo in an area called Tokyo Teshigoto. The space invites local artisans and creatives to exhibit their work, much of which offers a contemporary twist on traditional Japanese crafts. Take a further walk along this floor and you might be lucky enough to catch local craftsmen at work. Be sure to pass by the seventh floor on your way up for an impeccable range of artwork displayed in the store's exhibition hall.
Nihombashi Mitsukoshi Main Store. 1-4-1 Nihonbashi-Muromachi, Chuo. 03 3241 3311. www.mitsukoshi.co.jp/int.
GINZA MITSUKOSHI
Shop with your senses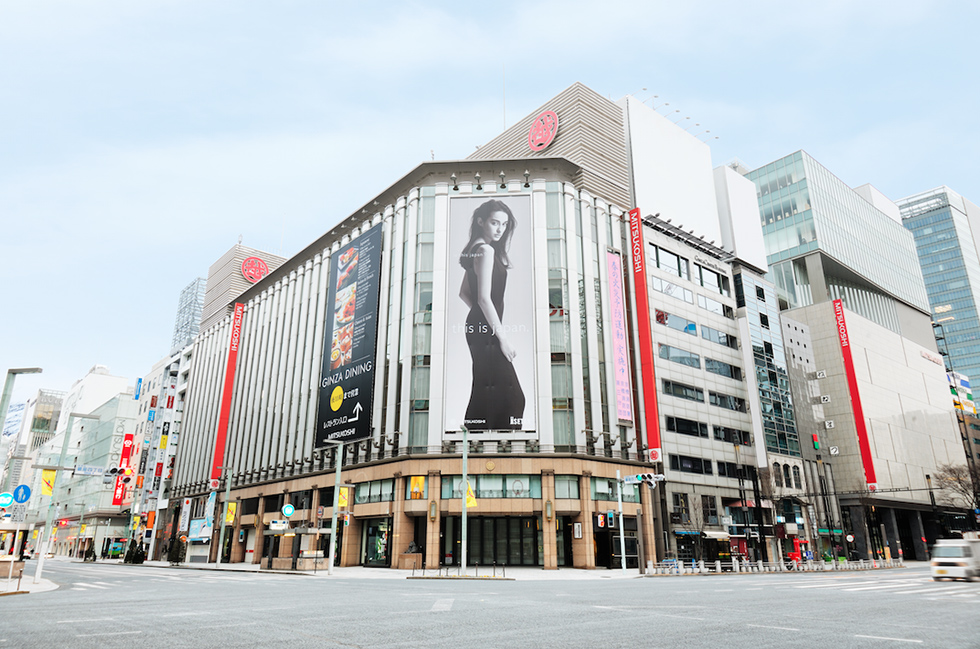 HOSPITALITY IS KING
Situated in Tokyo's most famous shopping district, Ginza Mitsukoshi stands as a true area landmark. Discerning shoppers have been frequenting this store for generations, and they continue to come back for its world-class service and consistent hospitality. From impeccable gift-wrapping service and scarves being expertly tied into the signature 'Ginza Knot' to a full-on 'foreign service area' for travellers, the Ginza branch is ready to cater to your every need. Throughout the shop you'll find a dizzying array of products from both Japan and overseas, including a well-curated cosmetics section and a floor completely dedicated to duty-free shopping – perfect for travellers wanting to pick up souvenirs.
A FOODIE HEAVEN
No visit to Ginza Mitsukoshi is complete without a stop at its mouth-watering depachika, which is the food area spread out over the second and third basement floors. Whether you're craving Japanese eats, Western cuisine or perhaps some fresh fruit or baked bread, the variety here will blow your mind. Take your time and sift through the selection as it's also the perfect place to pick up a delicious gift or sweets for that special occasion. This particular depachika is also well-known for its impressive bento boxes, which offer everything from classic Japanese dishes to comforting seasonal favourites. Once you have your bento, take it with you up to the rooftop Ginza Terrace or bring it along to a kabuki play.
Ginza Mitsukoshi. 4-6-16 Ginza, Chuo. 03 3562 1111. www.mitsukoshi.co.jp/g/int.