SHIBUYA

– the city's best entertainment hub
Make no mistake: first-time visitors may find Shibuya more than a little chaotic. This stunningly vibrant neighbourhood is like a condensed version of the massive city around it, with every Tokyo delight imaginable squeezed into a single area. Within a 500-metre radius, you get everything from traditional Japanese culture to the latest films, music and art, not to mention countless restaurants, bars and shops. Start your journey through the chaos of Shibuya at these unmissable spots.
In 2019
THE OBSERVATION DECK
The area around Shibuya Station is slated to be under various degrees of construction until 2027. Perhaps the most significant change on the horizon is the erection of a 47-storey skyscraper. It's set to feature an open-air observation deck 230m above ground, allowing visitors to gaze out over the scramble crossing, Tokyo Tower and even the Skytree.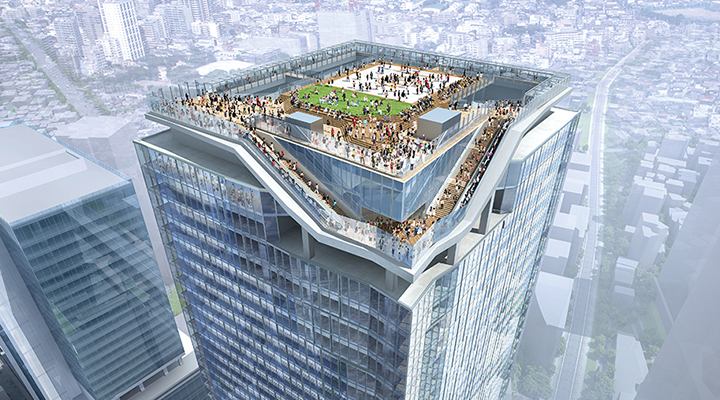 In autumn 2018
SHIBUYA RIVER
Another noteworthy change is the upcoming restoration of the Shibuya River, set to flow free once again in autumn 2018. Aiming to create a new urban oasis, public and private actors are also coming together to build a 600m promenade along the river in the direction of Daikanyama.